Are you looking for a free antivirus to protect your computer or mobile in 2023? If so, you've come to the right place. In this article, we present you the best free antivirus that you can download and install without paying anything. These programs will help you keep your device safe from viruses, malware, ransomware, and other online threats.
The free antivirus that we have selected are:
Avast Free Antivirus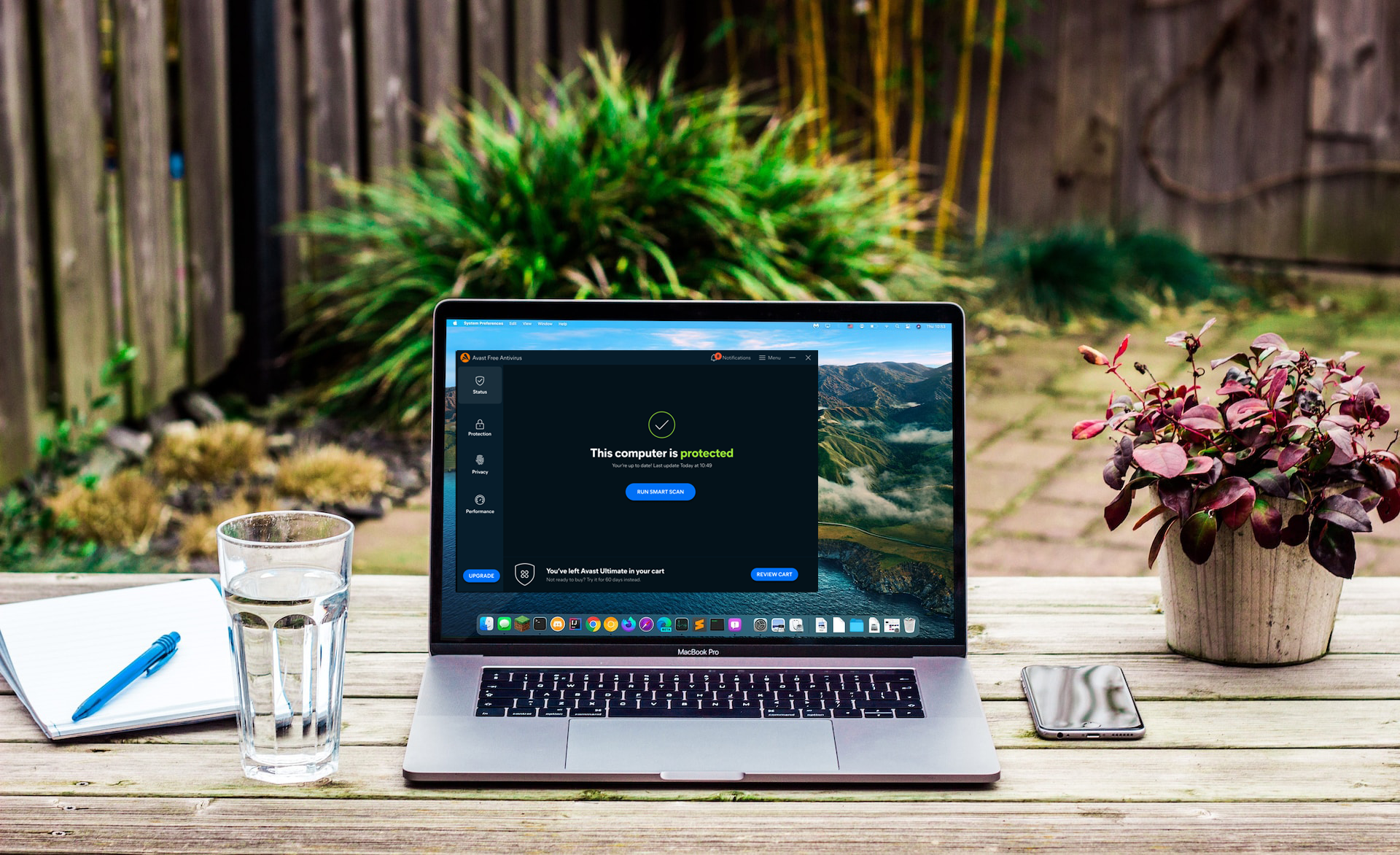 One of the most popular and trusted antivirus on the market, with a powerful detection engine and several additional features, such as a password manager, ad blocker, and built-in VPN.
In addition to having a powerful scanning and detection engine, Avast Free Antivirus also offers other useful features to improve your computer's performance and privacy, such as:
* Do Not Disturb Mode: Block notifications and prompts when you're using a full-screen app, like a game or presentation.
* Passive Mode: allows you to use another antivirus together with Avast without any conflicts or interference.
* Behavior Shield: monitors the behavior of applications in real time and blocks those that act in a suspicious or malicious way.
* Ransomware Shield: Stop hackers from encrypting your personal files and holding you for ransom to get them back.
* Webcam Shield: Prevent intruders from accessing your webcam without your permission and spying on you.
* Browser Cleaner: Remove unwanted extensions, toolbars and add-ons that slow down your browser and compromise your security.
* Software Updater: Checks for available updates for popular apps and helps you install them easily.
Bitdefender Antivirus Free Edition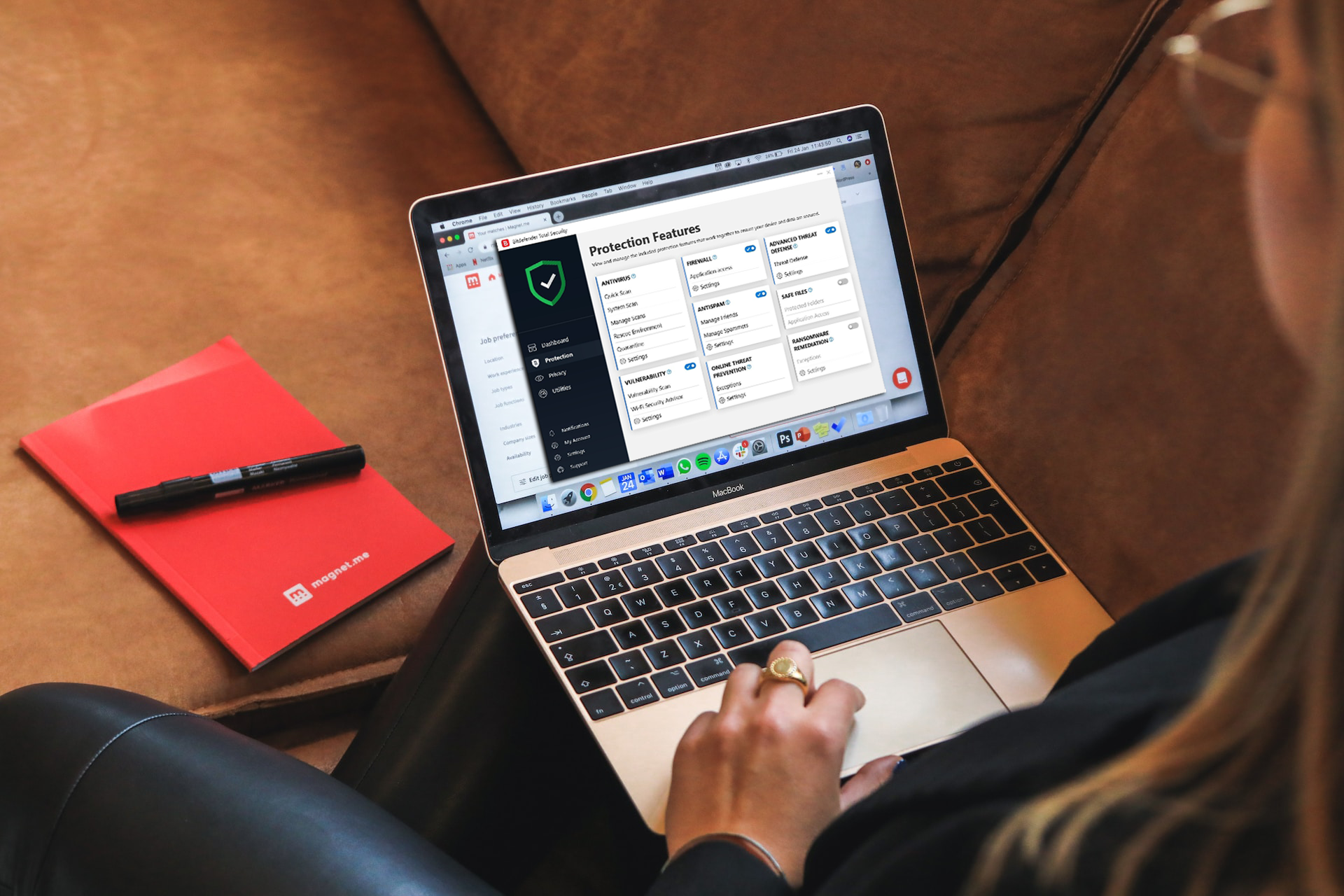 A light and effective antivirus that offers basic but solid protection against all types of malware, with minimal impact on system performance.
This antivirus offers you complete and effective protection against all kinds of digital threats, from ransomware to targeted phishing with artificial intelligence. Bitdefender Antivirus Free is cloud-based, which means it doesn't consume a lot of system resources or affect your PC's performance.
It includes a live technical support service and a free 180-day license for Bitdefender Total Security 2023, Bitdefender's most advanced security suite. With Bitdefender Antivirus Free, you can browse, click and download without fear, knowing that your PC is protected by the leader in cybersecurity.
In addition, Bitdefender Antivirus Free Edition has other features that enhance your user experience and offer you more benefits, such as:
* Work mode, game mode, and movie mode, which adapt antivirus performance and settings based on what you're doing, so you won't be bothered by notifications or resource consumption.
* Automatic update system that keeps your antivirus always up to date with the latest virus definitions, so you don't have to worry about manually downloading or installing anything.
* On-demand scanning that allows you to scan any file or folder you suspect may be infected, just by right-clicking on it.
* Web protection that alerts you if you enter a dangerous or fraudulent website, and prevents you from accessing it.
* Identity theft protection that helps prevent hackers from accessing your personal or financial data using phishing or keylogging techniques.
Bitdefender Antivirus Free Edition is an ideal option for users who are looking for effective and simple protection for their computer, without having to pay anything or complicate themselves with unnecessary options.
Trend Micro Antivirus+ Security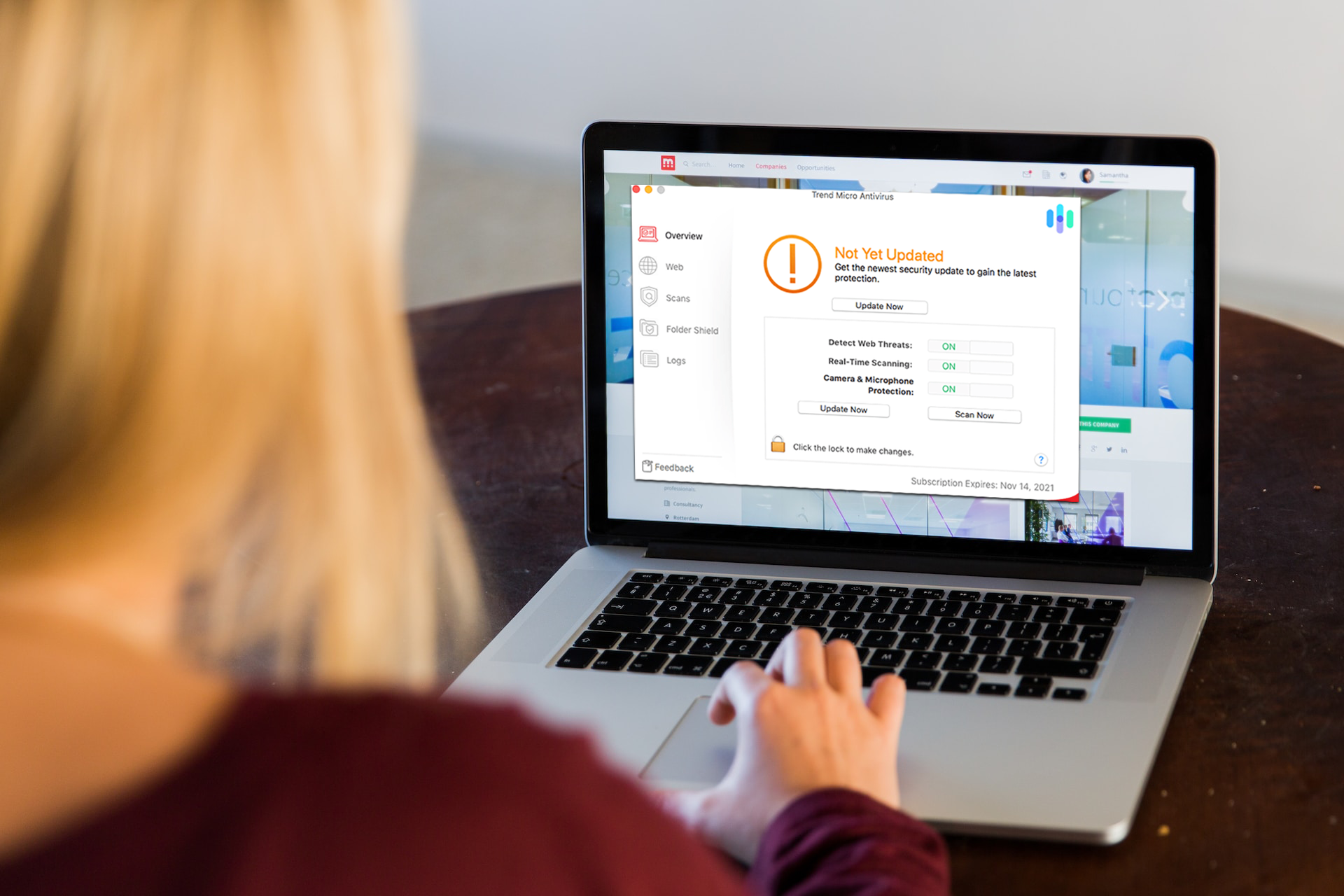 An antivirus that combines a high detection rate with good anti-phishing and anti-ransomware protection. In addition, it has advanced features such as a performance optimizer, an ad blocker, and a password manager. Trend Micro Antivirus+ Security is easy to install and use, and it updates automatically to detect the latest threats. Forget worrying about browsing the Internet, as this antivirus offers you security and you can be at ease on any website.
Trend Micro Antivirus+ Security offers you other benefits such as: optimizing the operation of your computer, managing your passwords securely, removing annoying ads and monitoring your children's Internet use. All this with the support of a global network of cybersecurity experts who provide you with constant technical support and updates. Trend Micro Antivirus+ Security is a smart, comprehensive choice for your computer security.
Avira Free Antivirus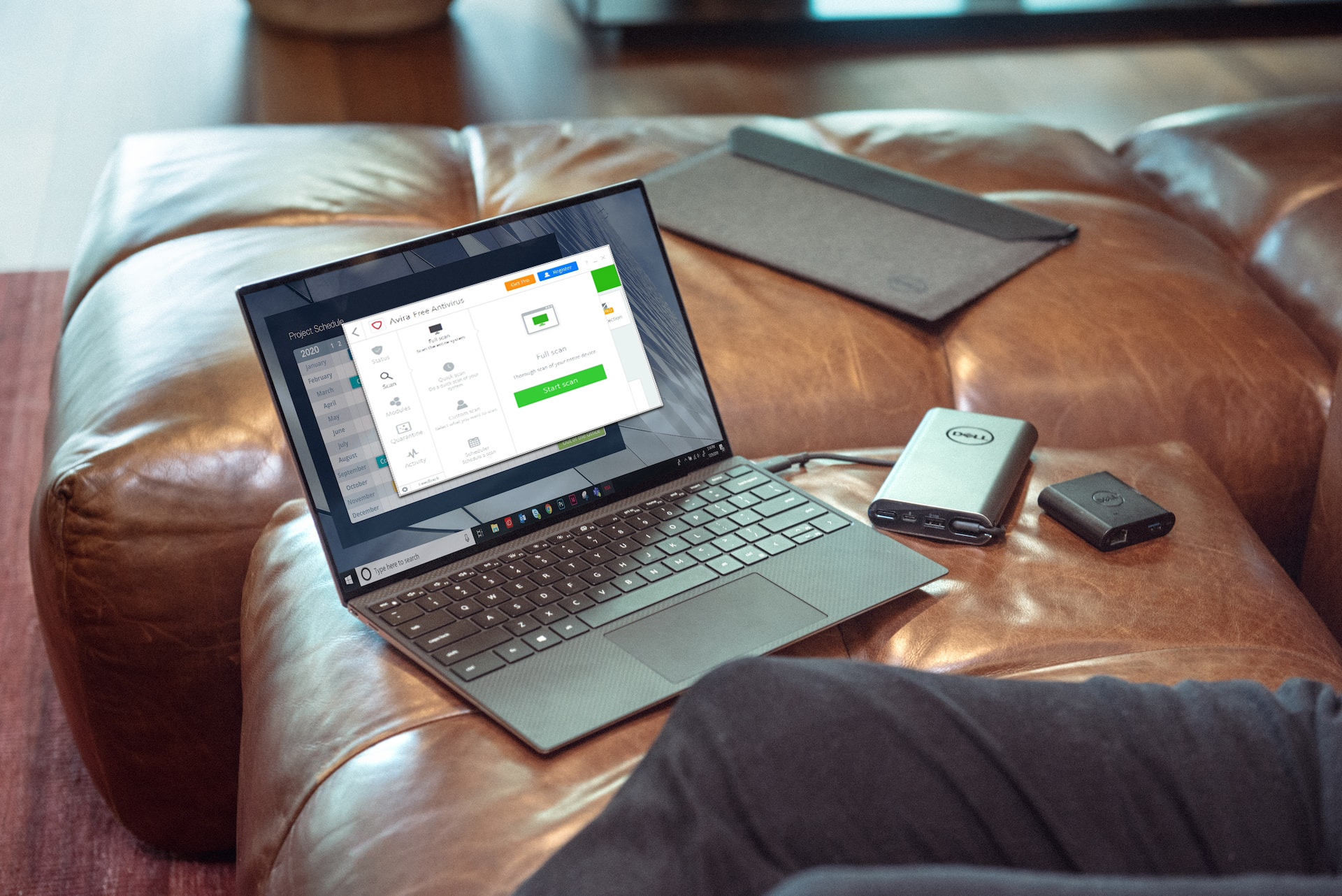 An antivirus that includes a complete security suite, with tools such as a system optimizer, a network scanner, a tracker blocker and a limited VPN.
This software offers a series of advantages for users who want to keep their computer safe and optimized. Some of the features that Avira Free Antivirus offers are:
* Real-time analysis: the program constantly scans the files and processes running on the computer, detecting and blocking any suspicious or malicious activity.
* Web protection: the program also protects Internet browsing, preventing access to dangerous or fraudulent websites, and filtering unwanted or inappropriate content.
* System optimization: the program helps to improve the performance of the computer, eliminating junk files, obsolete registries and unnecessary programs that take up space and resources.
* Game mode: the program adapts to the game mode, reducing the consumption of resources and notifications, so that the user can enjoy their games without interruptions or slowdowns.
* Automatic updates: the program is regularly updated with the latest definitions of viruses and malware, to ensure effective and up-to-date protection.
McAfee AntiVirus Plus
An antivirus that offers unlimited coverage for all your devices, with features such as a firewall, a password manager, file encryption and unlimited VPN.
With McAfee AntiVirus Plus, you can enjoy the following benefits:
* Protection against viruses, malware, ransomware and other computer threats.
* Personal firewall that blocks unauthorized access to your device and your network.
* Performance optimization that speeds up your device and improves battery life.
* Password manager that stores and generates strong passwords for your online accounts.
* Secure VPN that encrypts your Internet connection and allows you to browse anonymously and access geo-restricted content.
* Free 24/7 technical support via phone, chat or email.
McAfee AntiVirus Plus is compatible with Windows, Mac, Android, and iOS. You can protect up to 10 devices with a single subscription. In addition, McAfee offers a 30-day money-back guarantee if you are not satisfied with the product.
These are the top best free antivirus that you can use in 2023 to protect your device for free. However, you should keep in mind that free antiviruses have some limitations and drawbacks, such as the lack of some advanced features, the presence of ads, or data collection. Therefore, if you want more comprehensive protection without compromises, we recommend that you invest in a paid antivirus, such as Norton or Kaspersky, which offer a money-back guarantee if you are not satisfied.
We hope this article has been useful for you to choose the best free antivirus for your device in 2023. Remember that computer security is very important and that you should keep your antivirus updated and perform regular scans to avoid possible infections. Until next time!
Author: Jerry R.
Position: Web Developer & Android Developer.